YaaDaa
Regular price
Sale price
$29.00 USD
Unit price
per
Sale
Sold out
Our luxurious Anti-Aging Serum is a natural and organic blend that is specifically designed to combat fine lines, wrinkles, and premature aging. It contains powerful antioxidants that aid in cellular repair by helping neutralize free radicals, resulting in youthful and rejuvenated skin. This lightweight serum effectively aids in minimizing wrinkles and adding fullness to the skin. It is suitable for all skin types, including sensitive skin, as it is noncomedogenic and gentle.
This Anti-Aging Serum promotes numerous benefits, including boosting collagen, hydrating the skin, evening skin tone, firming and tightening the skin, providing natural antioxidant protection, soothing the skin, fighting infections, protecting from sun damage, reducing age spots and scars, maintaining skin elasticity, enhancing the regeneration of healthy skin cells, strengthening skin tissue, softening and retaining moisture, preventing premature aging, reducing inflammation, and preventing dehydration and cracking of the skin.
Share
Ingredients: 100% Natural & Organic
View full details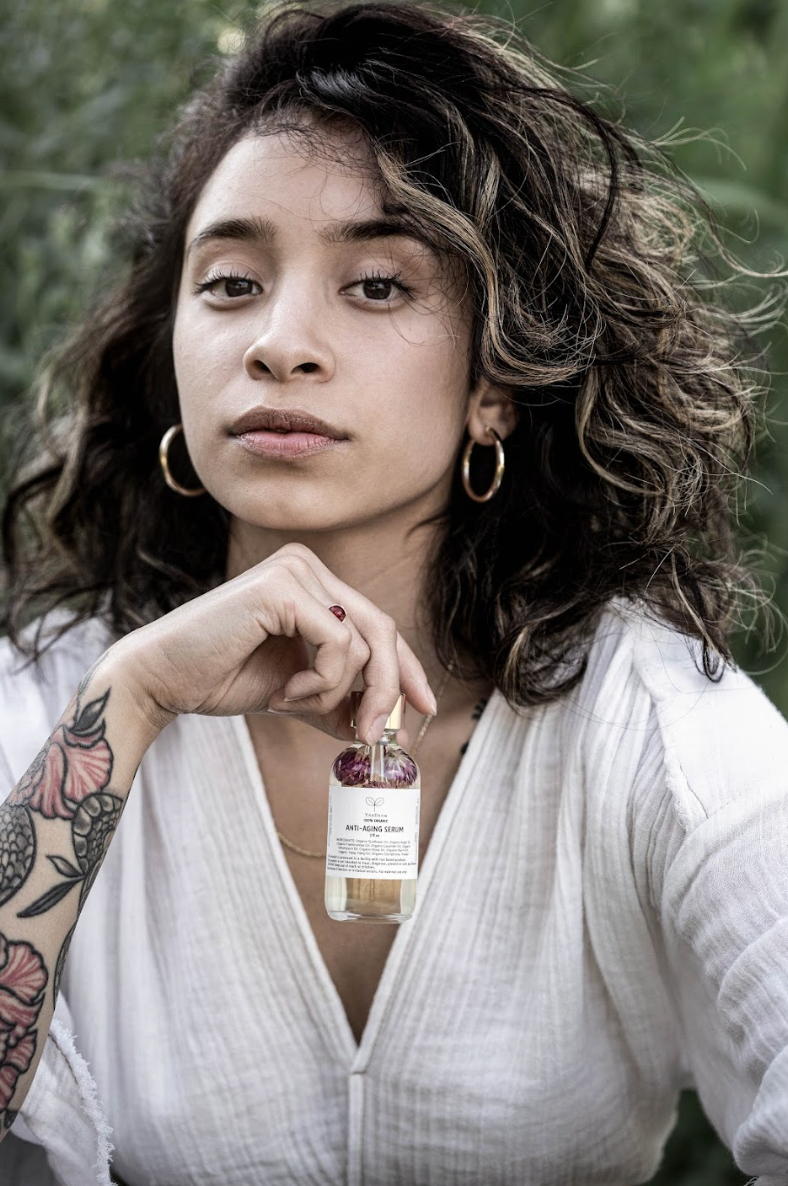 Anti Aging Serum
Oh wow! Just flat amazing. My skin feels so soft and the smell is wonderful. I won't ever try any other moisturizer. I just ordered the eyelash growth serum and the cupcake body oil. I can't wait to try it!
Anti-Aging Serum
Love this serum! I have very sensitive skin and this serum is has helped my skin in many ways, even though I am in my seventies I have seen a difference and will continue to order this - it smells wonderful as well! Thank you YaaDaa :)
Must Have!
I've been using the anti-aging serum for three years and LOVE it! It is fast absorbing, smells amazing and makes my skin glow so much that I get carded when I ask for the senior discount!
(I'm 65 - but my skin doesn't give me away!
Plus YaaDaa Beauty ordering is fast and easy!
Thank you!
Thank you!!
Love this product
I've been using this product for over a year and love it
My skin is softer and more luminous than ever before. I have even got my man using it
My secret weapon:)
I found this product line at the Dallas Farmers Market and I'm so glad I did because I cannot live without this serum in my skincare routine. This serum not only moisturizes my skin, but it helps my skin stay so clear and just gives me a glow. Even my sister is whoa your skin looks great lol.